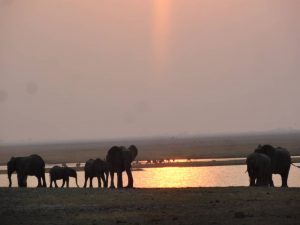 Chobe National park is home to the largest elephant population in the world. A place that BIG FIVE lovers from all over the world have on their bucket list. Filled with spectacular landscapes and home to 100's of bird species, Chobe National Park is truly one of Africa's wonders of nature.
Experience the magic of Chobe in no better way than true African style, WILD CAMPING. Camp where there are no fences and your campsite is open to all wild game roaming the park. Be at one with African Nature with a qualified, local and experienced guide.
Trips are arranged throughout the year from Kasane, a small town in North Botswana, sandwiched between Botswana, Namibia, Zambia and Zimbabwe right on the banks of the Chobe river.
The adventure is done on OSV (Open Safari Vehicle) and your accommodation inside the park is in a wild tented camp site. The trip cannot be complete without a sunset boat cruise which is also included in the deal. All this is done by local experienced guides.
A typical 6 day adventure in Chobe National Park:
Day 1 (Sunday):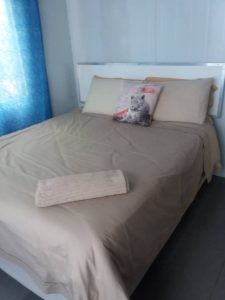 You will land in Kasane airport.  From here your adventure by Samak Tours begins. Transfers from Kasane International Airport is arranged to one of our beautiful lodges in Kasane Town where you will spend the first night. Relax and unwind here as you prepare yourself for the epic next three days into the park. Your guide will spend time explaining to you all the finer details and you can clear any questions you may have with him there and then.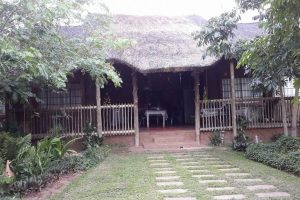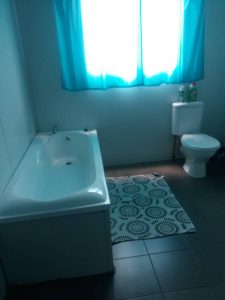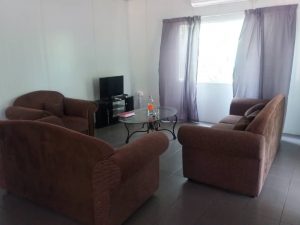 Day 2 (Monday):
After breakfast, you will be picked up from the lodge on OSV and head into the Chobe National Park. This is your first day in one of the greatest National Parks Africa has. You will spend the morning driving to a place in the park called Savuti. Your first night in Chobe will be spent in a wild tented camp in the Savuti area. Be patient, alert and amazed at the same time!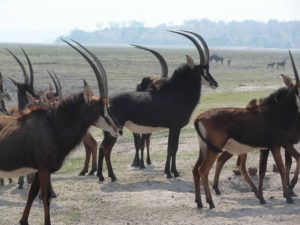 Day 3 (Tuesday):
Enjoy the sights and sounds of the Savuti area all day on OSV. One more night will be spent in the wild tented camp in the Savuti area.
Day 4 (Wednesday):
The camp site will be dismantled and you will now head off to another part of the park much closer to Kasane Town. Spend the first half of the day in the park en route to the Kasane camp. This will be your last night in the park so make the most of it and enjoy every moment. Shed tears of joy and gratitude that you have not yet been eaten by… Nevermind, just kidding!
Day 5 (Thursday):
After your last delicious wild african breakfast in the park, you will depart on OSV and head back to the lodge in Kasane Town. You can now recover, have a good shower and relax before embarking on a spectacular sunset boat cruise on the Chobe River viewing the wild game of the Chobe National Park. Finally you will spend the last night in the lodge.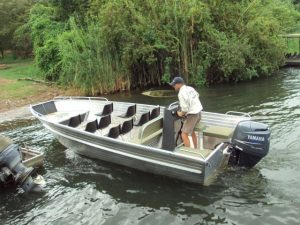 Day 6 (Friday):
Checkout from the lodge and transfer to the Kasane International Airport for your departure. Be sure to take all of your belongings and of course some of your most precious lifetime memories.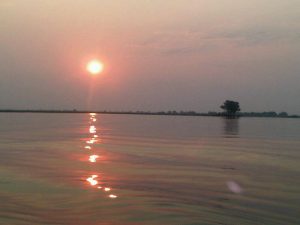 The adventure includes the following:
Return transfers from the Kasane International Airport
Accommodation in the lodge in Kasane
All park entry and camping fees
All camping equipment including tents and bedding.
Setting up of the camp site.
All meals and drinks
Open safari vehicle tours
1 sunset boat cruise
Qualified guide fees
Excludes:
Air fares into Kasane
Alcoholic drinks
Visas, travel insurance and all other related fees
Gratuities
Items of a personal nature
All meals are included. Halaal options also available on special request. Pre booking is essential as there is no Halaal meat available in Kasane.
Lastly I wish to mention that although this adventure is pre-planned and repeats throughout the year, special packages to suit your individual needs can also be made up. We would love to know what you think of this offer and what else you might like us to throw in. Samak Tours partners up with various service providers endeavoring to get you out on the best adventures at the best rates.