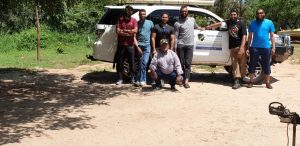 Samak Tours is a service business where we pride ourselves on nothing but excellent service. Our object is to make your adventure hassle free and absolutely enjoyable. We partner up with various reputable service providers in Africa. We then put together a world class adventure package for you to suit your needs.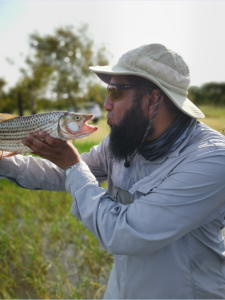 Our target market is ANYBODY with a zest for the outdoors. Fishing is our main focus but we also arrange safaris to iconic national parks with all the bells and whistles. We can arrange budget packages to suit your pocket or premium packages for the discerning adventurer as well.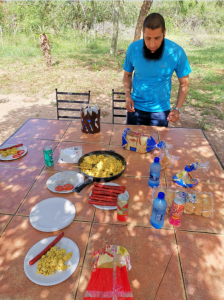 We try to do everything for you so you can just focus on having a good time. You can choose options that include transport, or go self drive, the choice is yours.  Our service however is best enjoyed FULLY CATERED. Fully catered means EVERYTHING is catered for you such as transport, accommodation, meals, OSV, boat hire, boat equipment, permits, snacks, drinks, etc… Just pack your passport, clothes, personal items, specialised fishing gear and GET IN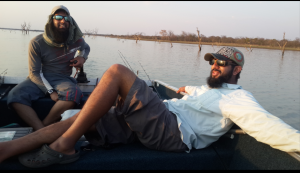 .
Samak Tours is ever expanding, bringing in new partners and mixed adventures. Try Safari for a few days on Open Safari Vehicles in the Chobe National Park and have a go at catching the formidable tiger fish of the Zambezi and Chobe rivers. How about just Safari camping true african style, with a sunset boat cruise watching big game come out for an evening drink. What about hunting Largemouth Bass in the famous Letsibogo Dam or do both Tiger and Bass fishing in Swaziland.
These are just a few ideas, but we prefer you give us a call and see what we have pre-planned for you to choose.