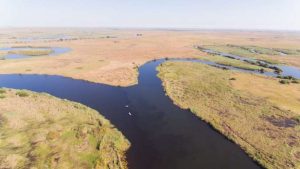 2 great rivers of mother Africa, the Chobe and Zambezi, merge at a place called Kasane. It is a little town in Botswana where 4 countries meet (i.e. Botswana, Namibia, Zambia and Zimbabwe). The famous Victoria falls receives its abundant water supply from this system and it is loaded with fish… BIG FISH!
The Chobe river passes a long way through to Kasane from the Chobe National Park where the eco system is healthy and thriving with wild life. There are certain spots along this system that probably have never even been fished. Large crocodiles and mammoth Hippos lurk these banks and channels and thus can only be fished from a boat, guided by a qualified and experienced local guide.
Samak Tours have done all the homework searching dozens of local service providers to bring you the best pick. We have put together a killer package for you to enjoy the vast amount of fishable waters this fresh water eco system has to offer.
The trip is FULLY CATERED so you just have to get there and do what you love best… FISH!!! We will arrange accommodation with one of our prestigious lodges who we have partnered up with as well as FULL or half days fishing with a boat and a guide who will show you exactly where to fish and even provide ALL the tackle. Everything from rods and reels to bait and lures. Get photos of fish that are sure to win the envy of everyone on your whatsapp fishing groups. get hooked up onto fish you may not even be able to land and see Africa in its true glory as you will be on the door step of one of Africa's most iconic National Parks.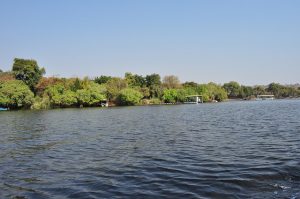 The trip is hosted by Samak Tours where you will be well looked after. No need to lift a spoon except to feed yourself. The trip includes:
Return transfers from the Kasane International Airport to the lodge
FULLY CATERED or self catered accommodation in Kasane
FULL or half day boat based fishing with a local and very knowledgeable guide
All meals, boat snacks and drinks
Full fishing gear, terminal tackle and local baits & lures can also be arranged
It basically excludes airfares to Kasane, visas, travel insurance, gratuities and other items of a personal nature. You can choose to do the trip as a group of 4, 5 or 6 pax. The more in the group the less the total cost per person. This is a perfect opportunity to experience a monster tiger with all its acrobatic glory thumping at your rod while you grip on and pump  in this formidable toothy predator fish. They are known as river dogs and for good reason! Make that call and book your group, limited spaces available.